 Because sound training means safe sailing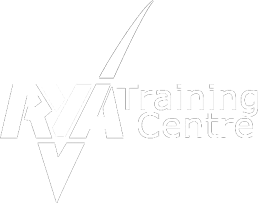 Frequently Asked Questions
Here are the answers to some of the most common questions we get asked. We hope they help, but if they don't answer your specific query, please email us. We will try to respond to you within 2 working days.
Click on the questions below to view the answers:
Q: I am new to sailing. Which courses would you recommend to get me started?
A: The RYA's new Basic Navigation and Safety course is especially designed for beginners. On the 2 day course you will get a good insight into all aspects of sailing, whether for power or sail.

A very good follow-on course is Day Skipper shorebased. This 5 day course covers everything you need to know to skipper a vessel for day sailing. And as long as you complete both courses within a reasonable timeframe, the time spent on the first course can be accredited to the Day Skipper course
Q: How much sailing experience should I have before taking the Yachtmaster?
A: The Yachtmaster Offshore shorebased course requires a good knowledge of what sailing is about. It is possible to pass the course at minimum standard with very little experience but you will certainly get the most out of the course if you hold the Day Skipper Practical certificate and have subsequent experience of varied tidal sailing.
Q: Can I complete my course in shorter timescale?
A: Our daily rates allow you to complete a particular course in less than the normal time as long as you have the appropriate prior knowledge and achieve the necessary standard. Tell us your timings and we can adapt the course accordingly. We tailor courses to your availability and not to our convenience.
Q: I have a general First Aid certificate. Should I do the sailing specific one as well?
A: The RYA accepts most current First Aid qualifications, providing he cover the elements in the RYA course specific to sailing, but has developed the RYA First Aid course specifically with water sports in mind. There is now an accompanying course manual designed for the RYA which is a mandatory part of the course. This intense covers most of a 4 day First Aid at Work course, as well as the effects of sudden immersion, cold water shock and the limitations of having to do all of this in a small boat and often some distance from help.

It is therefore very relevant for any sailor.
Q: What resources do you use? Do you have to be good with technology, especially on the radio course?
A: We use a variety of teaching methods on our courses, and a key element of our training is interaction. Topics are explored through role play in realistic scenarios and we often watch relevant video or internet footage. On the radio course you will work with linked real VHF/DSC radios and additionally will handle two different VHF/DSC radios, their menu systems and their use . Basic computer skills such as mouse operation are sufficient.
Q: Will I have to put in a lot of hours of self-study outside the course? I am very busy with work and would find it hard to find the time.
A: On our 1-day courses there is sufficient time for you to absorb all the necessary information within the course programme. However, the courses that need 5 or more days of teaching - Day Skipper, Coastal Skipper/Yachtmaster Offshore and Yachtmaster Ocean - require a significant amount of self-study, perhaps a minimum of 10-12 hours. You may prefer to spread the course over a number of weeks to make it more manageable for you. We can advise you on the best option for your individual circumstances.
Q: I own my own GPS system and have an instruction booklet with it. Do I still need to do the course?
A: You may find you can use the booklet to teach you to use your GPS and that you are confident doing so. However the majority of people choose our GPS course to get an overview of GPS systems without risking getting into trouble on their boat. The course covers all the basic principles of handling a GPS afloat. We explore the limitations of GPS and look at the most common navigational mistakes and perhaps most importantly we learn how to avoid them.
Q: I would like to do the Yachtmaster consecutive days. Is this possible, and can you advise on accommodation nearby?
A: The Yachtmaster course can be completed in consecutive days but requires significant self-study in the evenings. In particular, the final extended exam of 3.5 hours expects you to have spent considerable time on self-study and preparation to bring with you to the actual exam. It is expected that candidates will be disadvantaged if they do not do this preparation beforehand. This is a change in outlook of the whole course.

You will without doubt find it easier the more sailing experience you have under your belt, but even so you need to put in the time to study in the evenings. Many of our fast-track people come from far afield, often abroad.

We can recommend accommodation nearby.
Q: How can I find out when your courses are running?
A: Since our first year of operation in 1998, every one of our courses has been scheduled to meet applicants' needs. Our flexibility is a major selling point of our courses. Therefore we do not run to a fixed schedule but rather run courses to meet demand. We aim to start every course applied for within 3 weeks of asking. So look at your diary, think of your availability and contact us. You'll be surprised at our flexibilty!
Q: Are the courses just suitable for sailing craft? I have a motor yacht.
A: No, all aspects of navigation are relevant whether you are into sailing or motor-boating. The certification is the same for sail or power-driven boats.
Q: What is your connection with the RNLI?
A: At PanPan we are passionate about safe sailing but we recognise that there are times when things go wrong, and when things go wrong at sea, the RNLI often means the difference between life and death. We are proud therefore to offer lunch and refreshments to our students free of charge but to invite a contribution which goes directly and in full to the RNLI.
Q: Practical sailing schools are inspected. Are you inspected?
A: RYA courses are quality controlled and our feedback is always extremely positive. The VHF/DSC courses are currently being inspected by the RYA and we have always met their exacting standards. While working for the local authority, our teaching was inspected and graded 'exemplary' or 'excellent'.


• t: 020 8657 6648 • m: 07714 455834 • e: panpansail@europe.com