 Because sound training means safe sailing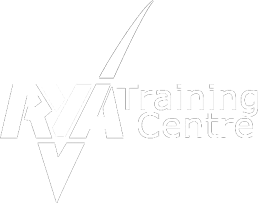 About PanPan Sailing School


PanPan Sailing School is based in South Croydon and caters for students in London, Surrey and North Kent. However, we have taught students from many parts of Britain as well as France, Germany and even as far away as Malta, America and Tasmania. PanPan - the radio call for "urgent assistance required" is no coincidence in our name!

We offer a wide range of RYA Shorebased courses and can tailor courses to suit your individual needs.

The scheme is designed to take an absolute beginner to become a competent skipper, but you don't need to start at the bottom - you can join the RYA scheme wherever you feel your own level of skills lies. Here, in Croydon, we are experienced in adapting courses to suit your capabilities. Just ask!

We pride ourselves on our flexible approach to training and run sessions on a rolling basis throughout the year. We understand that our courses need to fit around your other commitments such as work, family and holidays, and therefore offer courses on weekdays and at weekends. Tell us what you need, and we'll do our best to come up with a solution!

Most of our courses are run for groups of 3 or 4 people, however we regularly provide 1 to 1 tuition or larger groups if needed. There is a basic teaching daily rate, around £120 per teaching day per student with additional charges for any equipment, RYA materials and examinations, as necessary.

We run courses for sailing groups, such as Croydon Sailing Club, Croydon Youth and Schools Sailing Association, Channel Sailing Club, Warlingham Sailing Club, Langstone Sailing Club, Streatham Scouts. In the past we have also taught at Rockley Point Sailing School, Blakeney Point Power Boats, Sutton Mariners, Walton-on-Frinton Yacht Club and many others. If you wish us to provide courses for your club at preferential rates, please get in touch.




• t: 020 8657 6648 • m: 07714 455834 • e: panpansail@europe.com